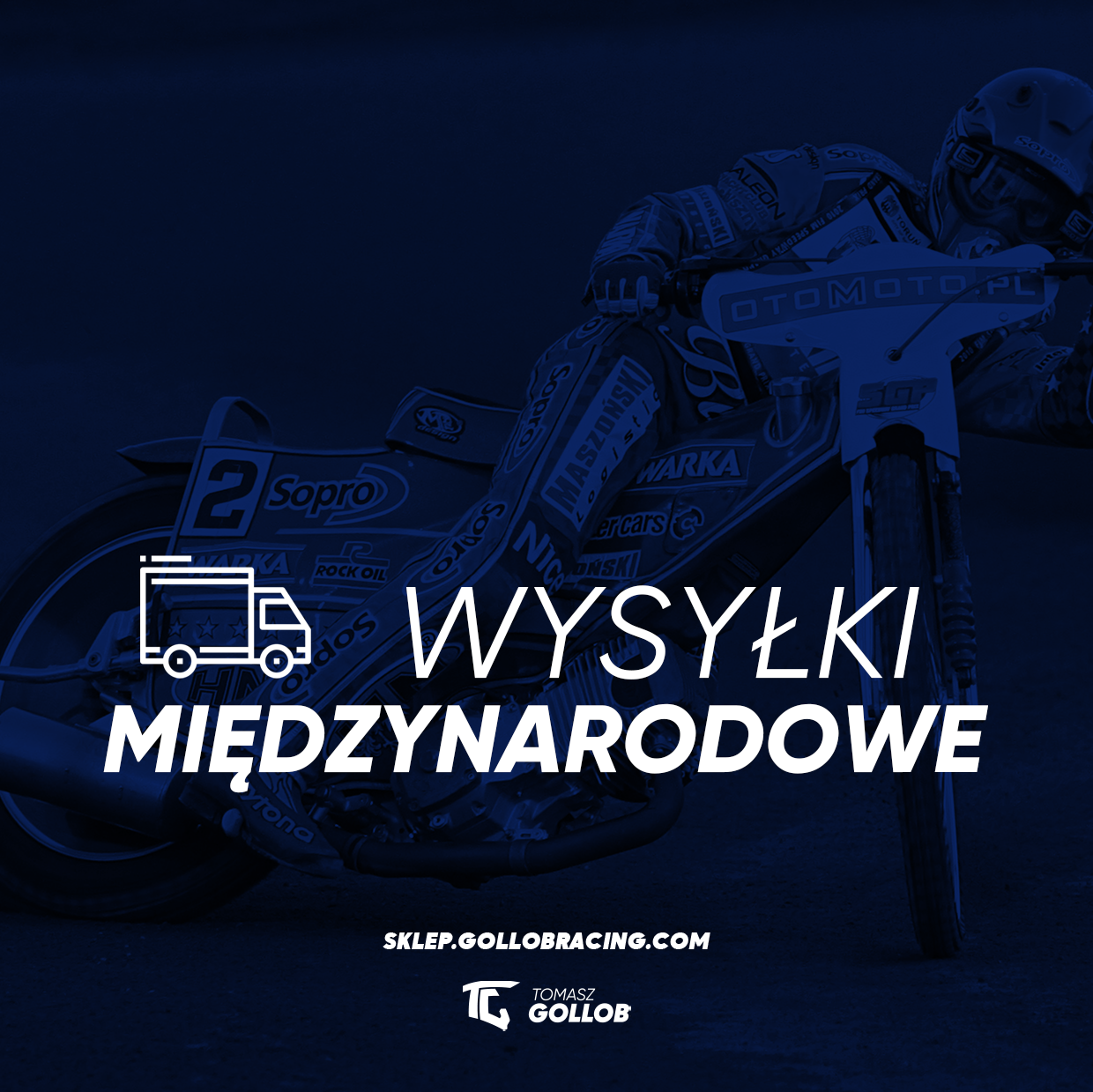 Wysyłki międzynarodowe
W związku z licznymi pytaniami dotyczącymi możliwości wysyłki za granicę oficjalnych produktów w sklepie gollobracing.com uruchamiamy taką możliwość.
Zainteresowanych zakupami zapraszamy do kontaktu z Panią Malwiną Sypniewską pod adresem malmi@op.pl.
Pani Malwina ma doświadczenie w wysyłkach zagranicznych. Prowadzi również zrzutka.pl na rzecz Tomasza Golloba.
Informujemy również, że w najbliższym czasie do sklepu trafi dużo nowości.
🇬🇧 Responding to your requests possibility of shipping official products abroad Poland in the gollobracing.com store we are launching this option.
If you are interested in shopping, please contact Mrs. Malwina Sypniewska at malmi@op.pl
Mrs. Malwina have experience in international shipments. She runs zrzutka.pl for Tomasz Gollob.
We also inform you that a lot of new products will be available in the store soon.
« Wróć do aktualności