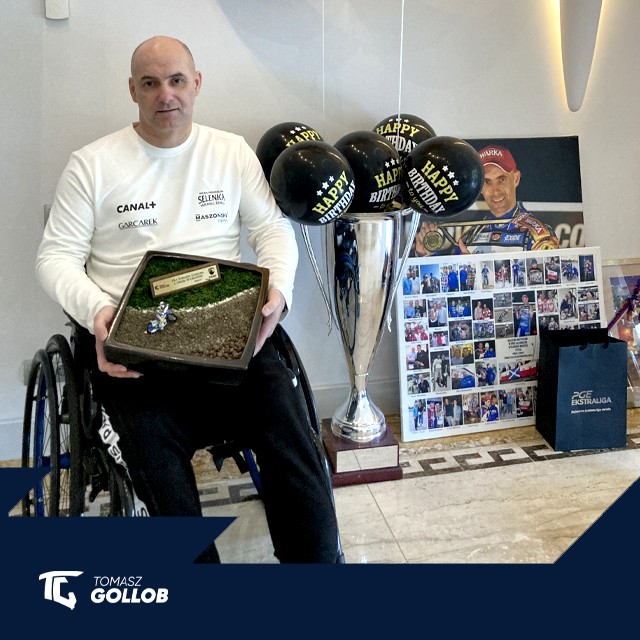 Dziękuję!
Moje urodziny były niesamowitym dniem, pełnym emocji, ściskających za serce momentów oraz niespodzianek. Nie spodziewałem się tak ogromnej ilości życzeń, jestem tym głęboko wzruszony.
Chciałbym podziękować wszystkim, którzy uczynili ten dzień tak wyjątkowym. Mojej sportowej Polsce, rodzinie, przyjaciołom, rywalom z toru, klubom, wybitnym sportowcom nie związanych bezpośrednio z żużlem. Sponsorom, działaczom, dziennikarzom, fanom, sympatykom, wszystkim którzy doceniają moje osiągnięcia.
Chciałbym Wam bardzo za ten dzień podziękować. Tej wdzięczności nie sposób wyrazić słowami.
My birthday was a remarkable day, heartwarming, full of emotions and surprises. I didn't expect so many wishes, I am deeply touched. I would like to thank everyone who made this day so exceptional. My sport Poland, family, friends, rivals from the track, clubs, outstanding athletes not directly connected with speedway. Sponsors, activists, journalists, fans, everyone who appreciates my achievements. I would like to thank you very much for this day. It is impossible to express this appreciation with words.
« Wróć do aktualności